Coming Events...

Click on picture to enlarge !!!


---
Sober Karaoke...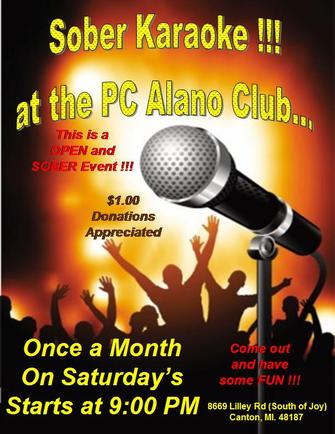 Here is a list of songs in a PDF file, that you can download to your computer or smart phone...
Entire catalog PDF ~ Over 26,000 Songs...
or
Most popular PDF ~ Over 1000 Songs
or
Added last month PDF ~ Each month different
Just go to:
http://www.karafun.com/karaoke-song-list.html
BONUS !!! You can use the search function in Adobe Reader to find the song you want...
---
---
Come Celebrate Recovery...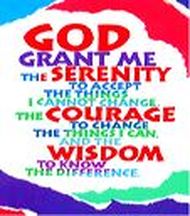 We have many alcohol free social activities throughout the year. Many feature pot luck meals or snacks, Super Bowl, Chili Cook Off, St. Patrick's Day, Cinco de Mayo, Mystery Dinner, our very popular summer BBQ, our annual Golf Outing, Halloween Party, Thanksgiving Dinner, and Holiday Alcathons, Family and friends are always welcome...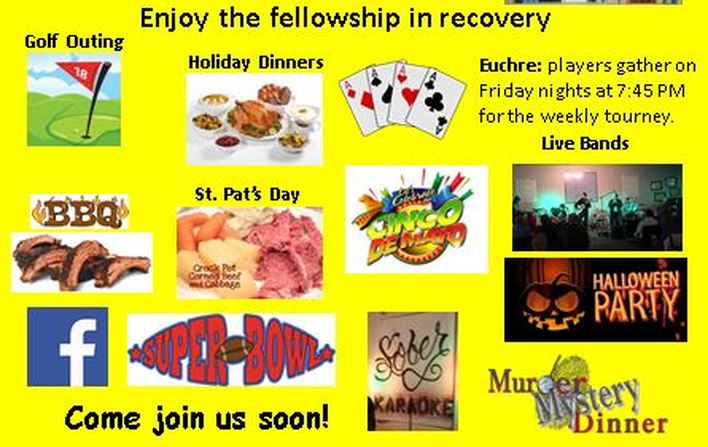 ---
---
Web Designer & Host : Sober Greg H... © 2008 - 2018 The PC Alano Club... ​